HI there!
Welcome back to Satisfaction for Insatiable Readers.
Today, we're joining a blog tour already in progress from none other than the good folks at Simon & Shuster. What's all the hubbub? Why, the paperback release of author Mariah Stewart's latest release AND start to a brand new series! Curious? You should be because from my own personal experience, this author knows her craft and once you've begun, you'll never look back. Ready or not, here comes today's blog tour guest and book of choice...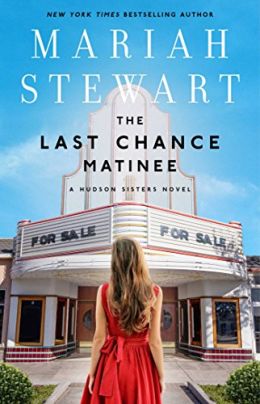 Hudson Sisters, Book 1
by
Mariah Stewart
9781501144905
Gallery Books
About the book...
From the New York Times bestselling author Mariah Stewart comes the first novel in her all-new series, which follows a trio of reluctant sisters who set out to fulfill their father's dying wish and, in the process, discover the truth not only about their pasts but about each other—and themselves—in a way that will forever alter their futures.
When celebrated and respected Fritz Hudson passes away suddenly, he leaves a trail of Hollywood glory in his wake—and two separate families who never knew the other existed. Allie and Des Hudson are products of Fritz's first marriage to Honora, a beautiful but troubled starlet whose life ended tragically. As his relationship with Honora was unraveling, Fritz was simultaneously falling in love on the Delaware Bay with New Age hippie Susa—but while Fritz adored Susa and fathered daughter Cara with her, he never quite managed to come clean about his West Coast Family.
Now Fritz is gone, and the three sisters are brought together under strange circumstances: there's a large inheritance to be had, specifically one that could save Allie from her ever-deepening debt following a disastrous divorce; allow Des to open a rescue shelter for abused and wounded animals; and give Cara a fresh start after her husband left her for her best friend; but only if the sisters upend their lives and work together to restore an old theater that was Fritz's obsession growing up in his small hometown in Pennsylvania's Pocono Mountains. Will the sisters come together to turn their father's dream into a reality – and will they come away with far more than they bargained for?
~~~~~~~~~~~~~~~~~~~~~~~~~~
We begin with three sisters, two of which never knew of the other one and vice versa, who come together for a common goal...to honor their father's memory and his final wishes. Yeah...when are things EVER that simple?
My Mom's been here!
Our leading ladies are Des, Allie, and Cara (though Barney, their newly acquainted aunt is certainly a memorable character!). The first two are fully blood relatives and while growing up together, that's pretty much where their sisterly bond ends. Jealousy and envy clouded the eyes of Allie and despite Des' vehement exclamations that she never wanted the fame she acquired, the green eyed monster prevailed. Enter, Cara...the half-sister from the other coast. She knew nothing of them and they nothing of her...just the way old Fritz wanted it. Cowardly? You bet, in my opinion and that of Aunt Barney, so at least I'm in good company. You see, Fritz was their father, the death of whom threw their lives into more chaos than you can imagine and through his explicit wishes, revealed the truth he had withheld from them all. What's a family to do when they discover they weren't the only ones? How are the girls suppose to get past the hurt and betrayal to accomplish the task at hand and ultimately claim their inheritance? By the time this story is over, they'll no longer be saying SHOW ME THE MONEY...but they'll all be richer, just the same.
Yep...I've been here!
While reading this one, I could fill a notebook with my "loves" along the way. The setting was beautiful and accurate in many ways! Yes, despite the fictitious story, there was still truth to some of the locations and towns visited. In fact, my hometown was mentioned as well as a particular theater that my Mom actually visited and in its later update, I did as well! Always manages to bring a smile to my face and strengthen the connection I have to a book. Next up on the loves would be the characters.
Des loved animals, desired to see them all properly cared for, lacked time for "other interests" outside her work, and desired to be close to her family despite having no idea how to mend the unintentional rift. Her bright disposition served her well, especially against some of the adversity she encountered. Cara was a free spirit, much like her mother, that could easily adapt to changes in her situation and despite her recently broken heart, isn't shutting others out of her life, but rather letting them in. She's ready to tackle this new adventure, and it certainly doesn't hurt that there is some potential sparks between her and the jerkface-turned-good-guy aka Joe. Then there's Allie, the black sheep of the bunch. Despite having known Des her whole life, the green eyed monster still has her heart in its grasp, even with having an amazing daughter, designer labels, and the chance to start again almost in her reach. They're an interesting bunch, but they're family and family sticks together through the good AND the bad.
In the end, I really enjoyed this start to the series and can't wait for the next two books to hit store shelves! Grant it, that's not slated until 2018 and 2019, but that's what wish lists and calendars were made for. Highly recommended for fans of the author already as well as those that love a good Contemporary story with a little mystery, a touch of romance, and a whole lot of heart.
~~~~~~~~~~~~~~~~~~~~~~~~~~~
About the author...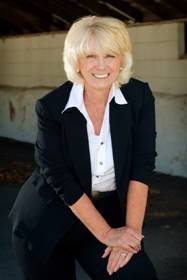 From the author's site...
Mariah Stewart
is an award-winning New York Times and USA Today bestselling author of numerous novels as well as several novellas and short stories. She lives with her husband and two rambunctious rescue dogs amid the rolling hills of Chester County, Pennsylvania, where she savors county life and tends her gardens while she works on her next novel. Visit her at
mariahstewart.com
and follow her on
Facebook.com/AuthorMariahStewart
and on Instagram
@mariah_stewart
_books.
~~~~~~~~~~~~~~~~~~~~~~~~~~~~
Special thanks to
Melissa
at Simon & Schuster for the copy for review. (THANKS!) For more information on this title, the author, her other works, or the publisher, feel free to click through the links provided above. This title celebrated its paperback book birthday the end of March via Gallery Books, an imprint of Simon & Schuster, so be on the lookout for it on a bookstore shelf or virtual retailer of your choosing. Be sure to check out the rest of the stops on the tour for more insights, shares, excerpts, and YOUR CHANCE TO WIN including
@xoxoafterdark
for Monday
Matinee
Giveaway, April 24th!
Until next time, remember... if it looks good, READ IT!