Today, we're joining RABT for a RELEASE DAY BLITZ starring a BOOK BIRTHDAY celebrant ready to ring in the holidays! That's right. They ARE just around the corner, you know, and this Chick Lit title is all gussied up and ready to go! So, if you'll be so kind, don your gay apparel and join me as we check out the title in today's spotlight...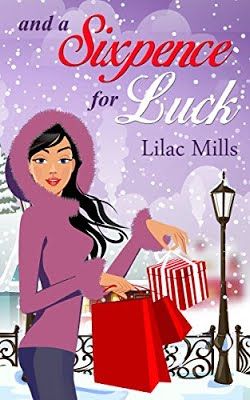 ...and a Sixpence for Luck
by
Lilac Mills
Chick Lit
Date Published
: 9/30/2017
Curl up in front of the fire, with this fun, festive read.
Daisy Jones has hit rock bottom. Or so she believes.
A cheating boyfriend, trouble at work, having to move back in with her mother, and being forced to compare her brother's loved-up, newly-wed status and brand-new shiny house with her own dire lack of prospects, isn't what she imagined her life was going to be like at thirty. To top it all off, Christmas, is just around the corner!
Daisy, bless her, thinks things can't possibly get any worse, but when her ancient great-grandmother persuades her to plant a silver sixpence in the Christmas pud for luck, Daisy is about to discover that they most definitely can.
Lilac spends all her time writing, or reading, or thinking about writing or reading, often to the detriment of her day job, her family, and the housework. She apologises to her employer and her loved ones, but the house will simply have to deal with it!
She calls Worcester home, though she would prefer to call somewhere hot and sunny home, somewhere with a beach and cocktails and endless opportunities for snoozing in the sun…
When she isn't hunched over a computer or dreaming about foreign shores, she enjoys creating strange, inedible dishes in the kitchen, accusing her daughter of stealing (she meant to say "borrowing") her clothes, and fighting with her husband over whose turn it is to empty the dishwasher.
~~~~~~~~~~~~~~~~~~~~~~~~~~~~~~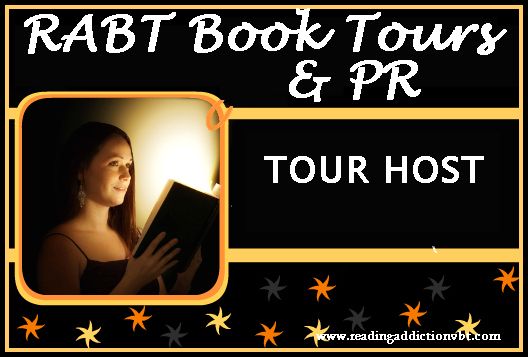 Special thanks to
Cami
at RABT Book Tours for the chance to bring this tour to you. (THANKS!) For more information on this title, the author,
THIS TOUR
, or those on the horizon, feel free to click through the links provided above. This title is available now, so click on over to your favorite online retailer to snag a copy today!
Until next time, remember...if it looks good, READ IT!