Hi there!
Welcome back to Satisfaction for Insatiable Readers.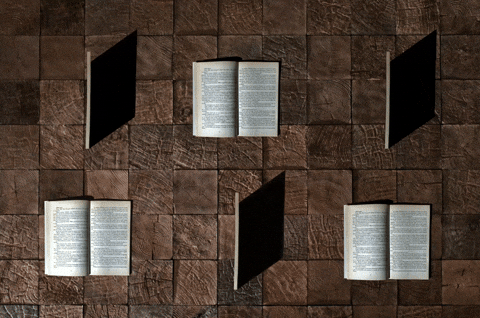 So, I don't know about you, but I can hardly believe that we are already halfway (plus 2 DAYS!) through the month. I mean, it feels like it JUST changed from January to February and we're already staring March partially in the face. Good thing there has been plenty of GREAT reading to blur the edges, am I right? Well, let me tell you about another one...
Today, we are turning the spotlight on a NEW Young Adult Fantasy title set to release this Tuesday (02/20/18) via HarperTeen. It's penned by a new name to the writing arena, but reads as if from a seasoned pro, and trust me when I say, IT'S SO GOOD! Yep, totally fangirling over here, but you'll be joining me in a moment. Ladies and gents, YA fans of teenage years and older, please join me as we welcome today's book of choice...
by
Deborah Schaumberg
9780062656445
HarperTeen
New York, 1882. A dark, forbidding city, and no place for a girl with unexplainable powers.
Deborah Schaumberg's gripping debut takes readers on a breathless trip across a teeming turn-of-the-century New York and asks the question: Where can you hide in a city that wants you buried?
Sixteen-year-old Avery Kohl pines for the life she had before her mother was taken. She fears the mysterious men in crow masks who locked her mother in the Tombs asylum for being able to see what others couldn't.
Avery denies the signs in herself, focusing instead on her shifts at the ironworks factory and keeping her inventor father out of trouble. Other than listening to secondhand tales of adventure from her best friend, Khan, an ex-slave, and caring for her falcon, Seraphine, Avery spends her days struggling to survive.
Like her mother's, Avery's powers refuse to be contained. When she causes a bizarre explosion at the factory, she has no choice but to run from her lies, straight into the darkest corners of the city.
Avery must embrace her abilities and learn to wield their power—or join her mother in the cavernous horrors of the Tombs. And the Tombs has secrets of its own: strange experiments are being performed on "patients"...and no one knows why.
~~~~~~~~~~~~~~~~~~~~~~~~~~~~~
I was curious about the title, intrigued by the cover, and once I began, I just couldn't stop. That's how mesmerizing I found the story to be.
We're in the early 1800's, Brooklyn, New York, and seeing the world through the gritty, muddied streets of the average Joe/Jane...or rather the ones that once were higher up, knocked down by circumstance and odd occurrences. Young Avery is a girl in a boy's world, just trying to help her father, the only family she has left, as they claw and crawl each day into something resembling a life. Avery is a whip smart lass who knows what has to be done and how to do it, and despite the heartbreak she carries with her, and the uncertainty of things to come, she always seems to find her way. Meanwhile, a man claiming to be a doctor tempts homeless urchins with coin and a promise, snatching the ones he wants while leaving the rest to wonder what happened. Oh no, that's not the LEAST bit creepy... *-* Perhaps more disturbing than the events I just mentioned is that Avery recognizes him (or should I say it because seriously, SHUDDER INDUCING SPECIMEN ALERT!)...and not from a friendly family picnic either. His face has haunted her nightmares and even poked holes in her days, and yet the WHY is something she can't answer...at least COULDN'T answer...and boy is she going to regret being able to put a reason and name with that face.
So much happens in a relatively short span of time. We learn what became of Avery's mother, why her father vehemently warns her against visiting the gypsies, the identity and fate of the blue-eyed breath stealing boy from the festival night, the function of Avery's "condition" and the lengths to which some will go to obtain control over all. Some of it's pretty heady stuff, while others you simply feel in your heart and your gut. There's mystery, a little romance, friendship, manipulation, sadistic pursuits of power, freedom, confinement, terror (those crows are definitely something from a nightmare), and above all, the resilience of the human heart to see the error of its ways even when things seem so far gone...well, of MOST to see anyway.
By books end, I was gobsmacked. I mean, it took me at least 24 hours to contemplate even how to describe everything because I was still reeling from the experience. It was AMAZING! So many things (as illustrated above, AND MORE), and the feels (oh the feels!), and lives hanging in the balance (Hurricane, Seraphine, Kahn, our mysterious gypsy boy, her father...so many others!), and our interconnected energy (definitely an eye opener), and so much love, but also so much hatred, and just...WOW. I don't normally read the reviews of others before writing my own, and in truth, I didn't peek until I was finished, but I was oddly surprised at some of the things others had to say, took offense to, or otherwise had issues with. All I can say is this...in my opinion, I LOVED it; whether you do or not is entirely up to you. Take a chance, approach with an open mind, and give yourself over to the history tinted but fantastically altered reality you'll certainly wish most aspects of will stay firmly in fiction.
~~~~~~~~~~~~~~~~~~~~~~~~~~~~~
About the author...
Deborah Schaumberg
was born in Brooklyn, not far from where her novel
The Tombs
takes place. She grew up renovating dilapidated old houses with her family. She and her father would walk the rooms, floor by floor, making up stories about the inhabitants that were filled with dark secrets, monsters, and, of course, ghosts. Deborah is a writer and an artist whose work always has an element of fantasy to it, and since she also studied architecture, settings are equally important. It was on a trek to the Annapurna Sanctuary in Nepal that she imagined a girl with the ability to see energy, and the seed of The Tombs was planted. She collects old bottles, and her favorite holiday is, you guessed it, Halloween. Deborah lives with her family and two dogs in Maryland, just outside DC. Visit her on the web at
www.deborahschaumberg.com
.
~~~~~~~~~~~~~~~~~~~~~~~~~~~~~~
Special thanks to
Casey
at
Media Masters Publicity
and the team at
HarperTeen
for the chance to bring this title to you and the eARC for review. (THANKS!) For more information on this title, the author, the publisher, or those promotion on the horizon, feel free to click through the links provided above.
This title is set to release February 20th, 2018
via HarperTeen, and imprint of HarperCollins Publishers, so mark your calendar or pre-order your copy today!
Until next time, remember...if it looks good, READ IT!