Hey guys!
Welcome back to the place that's run by a gal who can be found hopscotching through the stacks with a book in her hand and one in her sites EVERY day of the week....Satisfaction for Insatiable Readers.
Today, we're playing host to a BOOK BLAST from the fab folks over at Pump Up Your Book. The featured title reaches publication TODAY (Happy book birthday!) and you've got a chance to not only READ ALL ABOUT IT right now, but ENTER TO WIN a copy and SO much more! So much more in fact, I want to enter it myself! Ready to gain the upper hand on this fun Chick Lit with a side of Romance title that should be on YOUR radar (and IS on my reading list come next month)?
Here. We. GO!
~~~~~~~~~~~~~~~~~~~~~~~~~~~~~~~~



TODAY is the US premier of LOVE LIKE THE MOVIES through Simon & Schuster's Pocket Star & You're Invited to our HOLLYWOOD LAUNCH PARTY!
FIRST, let's check out a bit about the book hitting the shelves today....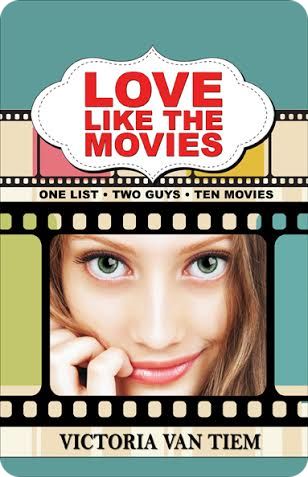 LOVE LIKE THE MOVIES
by
Victoria Van Tiem
A contemporary romantic comedy.
In this irresistible romantic romp, movie fanatic, Kensington Shaw is thrown into love—Hollywood-style–when her gorgeous ex presents a big screen challenge to win back her heart. What girl wouldn't want to experience the Pretty Woman shopping scene? It's number two on the list. Or, try the lift from Dirty Dancing? It's number five. One list, ten romantic movie moments, and a handful of shenanigans later, Kenzi has to wonder…should she marry the man her family loves, or risk everything for a love like the movies?
- - - - - - - - -
LIMITED TIME PROMO PRICE $1.99 One-click NOW!
- - - - - - - - - - - - - - - - - - - - - - - - -
Sounds good, right?
Right!
Now, let's reveal a bit more about this BIG event!
Got your official invite?
If not....I've got a spare....
- - - - - - - - - - - - - - - - - - - - - - - - - -
This is an ALL DAY FACEBOOK Red Carpet Event.
★Last chance entries for our MOVIE Swag Sweepstakes.
Winners will be announced throughout the day.

-2 first prizes of $25 iTunes gift cards and free Ebook
-GRAND PRIZE worth over $150 – Popcorn gift basket of 10 ROM-COM DVDs, EBook, movie swag and candy!

★Win additional fun prizes throughout the day!
★Go behind the scenes!
★Meet the Cast!


~~~~~~~~~~~~~~~~~~~~~~~~~~~



Author Victoria Van Tiem is repped by Jenny Bent of The Bent Agency. An artist, black belt, mom of two, wife of one, and resident caretaker of the family zoo—including her beloved, pot-bellied pig, Pobby. When she's not writing, she indulges in her two favorite pastimes: a good book and a romantic movie.
Connect & socialize with her online ...
~~~~~~~~~~~~~~~~~~~~~~~~~~~
Special thanks to Dorothy at Pump Up Your Book for the chance to bring this BOOK BLAST to all of you! (THANKS!) For more information on this BLAST as well as those forthcoming, be sure to stop by their official
site
, or follow along on
Twitter
.
Until next time...GOOD LUCK....and happy reading!