Hi there!
Welcome back to Satisfaction for Insatiable Readers.
March is, well, MARCHing right along and with the days, so are the great reads. Take today's selection for example. We're hosting a stop along the second leg of the
TLC Book Tours promotion
for a work of Fiction that celebrated its BOOK BIRTHDAY just two weeks back. It's a heart stopping, jaw dropping story that will move you through the emotional landscape of gasps, ahs, and tears...and not simply because of the circus setting. Ladies and gents, prepare to be amazed as we welcome today's blog tour guest and book of choice...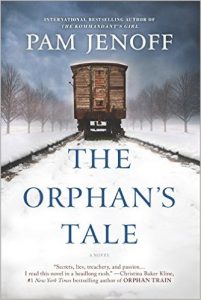 by
Pam Jenoff
9780778319818
MIRA Books

About the book....
A powerful novel of friendship set in a traveling circus during World War II, The Orphan's Tale introduces two extraordinary women and their harrowing stories of sacrifice and survival
Sixteen-year-old Noa has been cast out in disgrace after becoming pregnant by a Nazi soldier and being forced to give up her baby. She lives above a small rail station, which she cleans in order to earn her keep… When Noa discovers a boxcar containing dozens of Jewish infants bound for a concentration camp, she is reminded of the child that was taken from her. And in a moment that will change the course of her life, she snatches one of the babies and flees into the snowy night.
Noa finds refuge with a German circus, but she must learn the flying trapeze act so she can blend in undetected, spurning the resentment of the lead aerialist, Astrid. At first rivals, Noa and Astrid soon forge a powerful bond. But as the facade that protects them proves increasingly tenuous, Noa and Astrid must decide whether their friendship is enough to save one another—or if the secrets that burn between them will destroy everything.
Purchase Links
~~~~~~~~~~~~~~~~~~~~~~~~
Think Water for Elephants thrust into war times and given a second leading lady whom is just as remarkable in so many ways. That's what awaits you within the pages of today's selection...
Astrid is a woman born into the family business...the circus! That's right. Big tops, clowns, elephants, and tightrope walkers were an everyday thing, so it was only natural that she follow in the footsteps of those before her and become a performer herself. Her act...flying through the air with the greatest of ease...and boy did she ever cut a fine figure! Her beauty was a given, but her skill was beyond question, and though very talented, life seemed to have other avenues for her in mind. Love cut through familial ties, bound her to a man that would eventually be both her salvation and downfall, and turned her life inside out in more ways than one. Yes, Astrid was a strong woman, but her fortitude would continue to be tested for many years to come and in many ways, including the introduction of a young woman named Noa...
Noa is a young woman just cutting her teeth on life...unfortunately for her, it bit back. She has experienced both the beauty and harshness of life's many facets, and though it would have kept many down and out, she comes back stronger every time. She found her way out of an impossible situation, struck out on her own to create some semblance of life once again, risked her self to save another, reached out to save the drowning soul too proud to admit help was needed, and even allowed love to toy with her heart once again. I never dreamed that Noa would be the one I'd be so caught up in the character of, as Astrid seemed to have a larger presence, a more influencing role, but that just goes to show you...never underestimate the little guy, for they've often more fortitude and stoutness of heart than the largest giant in the land.
Though my first time reading this author's work, I admit...I was impressed. With a careful hand, she crafted a story that resonates within the heart no matter your own personal background because everyone has experienced some aspect of this story at some point in their lives. Every person has felt love or heartache, pain or rapture, a family's warmth or the loss of it all. The story is built upon events and circumstances, but the emotions are what drive it forward step by weary step, leap by graceful leap. The only drawback for me was, at times, the allure and majestic nature of the circus itself would begin to grandstand, and seize control of the narrative. We would get lost in semi-lengthy passages about the history of it all, the technical nature of the seemingly easy performances, and the "business" behind the scenes, or sometimes in the simple recollection of a past performance, relived at the time we were in on any given page. It wasn't bad, per se, just a touch too many reminisces for this reader who wanted to get on with the show...but it was all worth it in the end.
To conclude, a touching work of Fiction that reads like a note from the past. The author's extensive research into the times and events lent that air of credibility to everything that transpired, no matter how much you might wish it didn't. Trust me, you WILL wish it didn't because some of the acts are so heartless, so cruel, so inhumane that to acknowledge its existence seems a crime and yet, history shows us that these atrocities happened (whether to a "T" or round about)...and yet so did the moments of glory. Those times when the unsuspected soul proved braver than imagined. The instances of putting one self aside for the greater good. These are the moments that make you catch your breath and shed the tears that were glossy in your eyes just moments before, and I'm telling you, dear readers, that while you'll be captured for the whole of the story, the ending will tear you apart.
~~~~~~~~~~~~~~~~~~~~~~~~~~
About the author...
Pam Jenoff is the author of several novels, including the international bestseller The Kommandant's Girl, which also earned her a Quill Award nomination. Pam lives with her husband and three children near Philadelphia where, in addition to writing, she teaches law school.
~~~~~~~~~~~~~~~~~~~~~~~~~~~~~~~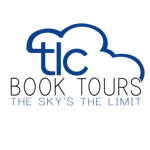 Special thanks to Lisa at
TLC Book Tours
and the MIRA Books team for the chance to bring this tour to you as well as at ARC for review. (THANKS!) For more information on this title, the author, the publisher,
THIS TOUR
, or those on the horizon, feel free to click through the links provided above. This title is a available now via MIRA Books, an imprint of Harlequin Books, so be on the lookout for it on a bookstore shelf or virtual retailer of your choosing.
Until next time, remember...if it looks good, READ IT!