HI there!
Welcome back to Satisfaction for Insatiable Readers.
Today, we're taking you out of this world for a summer you won't forget, and we're not just talking about the alien life forms, or money tree. Yup...you read that right. ALIENS! Ha...I know, I know...money tree caught your attention, but really, don't be so greed focused because there's SO much more going on here, and we're just getting started. Ladies and gents, prepare for take off as we welcome today's book of choice...
by
Peter Thompson
9781943978304
Persnickety Press
The night that eleven-year-old Grady Johnson looked out his window and wished on a shooting star, his life changed forever.
Grady, his ma and his younger sister Luanne, are having a hard summer. His dad has died, and the family isn't the same. Ma is trying her best, but Grady knows they don't have enough money to get by.
The shooting star he saw was a space craft plunging to earth, and landing at the back of their farm. Extraterrestrial engineer Ralwil Turth has one goal, to fix his power drive and go back home. But things don't go as planned. Stuck in human form, he gets to know Grady and his family as he works on their farm. He starts to learn about what it means to be human, and the exotic charms of this planet like the taste of potatoes, and how amazing bugs are. When he comes up with a plan to help Grady's family, he is sure this will solve all their problems.
But when trouble comes, the family's survival and Ralwil's life are on the line. Can Grady find the courage to help his family and save his friend? Summer on Earth blends humor, adventure and heart to create an unforgettable story about finding home.
~~~~~~~~~~~~~~~~~~~~~~~~~~~~~~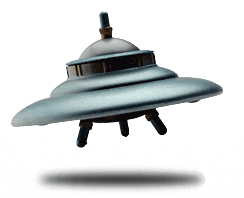 A curious Middle Grade tale of family, love, and out of this world experiences that hits oh so close to home.
Life on the farm has been upset since the passing of one of their own, but things change, time marches on, and sometimes miracles DO happen. Grady is a wonderful lad, and despite his outbursts now and again, he knows when it all comes down to it, sometimes we need a little understanding and a helping hand (or tentacle) to get by. Experiencing the world anew through Will's (our temporary resident outer space visitor in hiding) eyes brings a sheen of beauty to the most mundane of days... as does feeling his desire to help the family he's stumbled upon, and started to consider as his own, if just for now. Let us not forget little Luanne and Ma... two loving souls at different ends of the age spectrum, but more than willing to join a worthy cause...and oh how much their help will be needed! Lastly, there's McCafferty... no comment (craptastic little louse... hmpf!)...other than that one.
Now, I'm not a huge sci-fi reader, but I've been known to dabble, and I certainly liked the story enough, but there were two drawbacks to mention. One... the length and language in correlation to the target audience... a little heavy for MG readers just starting out, my opinion of course. The author does a great job of creating Ralwil's world from language to gadgetry, however brief the glimpses, and I would just hate for that detail to be underappreciated due to a reading level. Second, the ending... so what'd he do after standing there like a fly trap? What's that? No, I can't tell you who I am talking about, it'll ruin it, but HELLO! Loose end alert!
In closing, it was an interesting summer spent with those we learned to see with our hearts instead of just our eyes...and a goodly lesson for us all.
~~~~~~~~~~~~~~~~~~~~~~~~~~~~~~~
About the author...
Peter Thompson grew up in Illinois, and lives near Chicago. He remembers how excited he was when the first astronaut stepped on to the moon. He has had an appreciation of space, and the possibility of aliens ever since. His love of children's books developed while reading to his three sons. He has always been a reader, the writing came later. His first novel, Living Proof, a thriller, was published by Berkeley Press and sold 40,000 copies. Summer on Earth is his first novel for young readers. In his free time he hikes, reads, writes, paints and is planning his next trip to an out of the way location.
~~~~~~~~~~~~~~~~~~~~~~~~~~~~
Special thanks to author Peter Thompson and
Persnickety Press
for the ARC for review. (THANKS!) For more information on this title, the author, or the publisher, feel free to click through the links provided above. This title just celebrated its BOOK BIRTHDAY this week, via Persnickety Press, so be on the lookout for it on a bookstore shelf or virtual retailer of your choosing.
Until next time, remember...if it looks good, READ IT!