Hi there!
Welcome back to Satisfaction for Insatiable Readers.
Tired of reading that yet today?
No? Good because here's yet ANOTHER post coming your way from my self-imposed BLOGAPALOOZA! Post #3 has us taking a walk, a LONG walk, over a road traveled by many for a variety of reasons, but while the paths, traveling companions, and starting points may vary, they all lead to self-discovery and new beginnings on the deepest levels. Ready or not, here comes our latest title in the spotlight...
by
Graeme Simsion and Anne Buist
9780062843111
William Morrow Paperbacks
About the book...
"The Chemin will change you. It changes everyone…"
The Chemin, also known as the Camino de Santiago, is a centuries-old pilgrim route that ends in Santiago de Compostela in northwest Spain. Every year, thousands of walkers—some devout, many not—follow the route that wends through quaint small villages and along busy highways alike, a journey unlike any other.
Zoe, an artist from California who's still reeling from her husband's sudden death, has impulsively decided to walk the Camino, hoping to find solace and direction. Martin, an engineer from England, is road-testing a cart of his own design…and recovering from a messy divorce. They begin in the same French town, each uncertain of what the future holds. Zoe has anticipated the physical difficulties of her trek, but she is less prepared for other challenges, as strangers and circumstances force her to confront not just recent loss, but long-held beliefs. For Martin, the pilgrimage is a test of his skills and endurance but also, as he and Zoe grow closer, of his willingness to trust others—and himself—again.
Initially, it started out as a long, arduous journey...both on the Camino and getting to know our two leads. Still, I kept trudging along...hopeful that the miles and pages covered would lead to an ending making it all worth wild. Was I rewarded for my perseverance? Well let's see...
Can you imagine walking away from everything you know, everything you have, everyone you love in the name of finding yourself again? Yeah, me neither and yet that's what many do in some way (or completely) when they choose to walk the Camino. The reasons vary as much as the goal sought, but the outcome if given the proper time and attention is all about renewal. A new perspective on the important things in life, a new reason to wake each morning and greet the day with a hearty hello, a new way of living or even letting go...it's all about finding your inner peace, discovering your inner strengths, and allowing life to set you once again on the path meant for you. Zoe had a great heartache to walk for and from, but eventually she was able to come to terms with all that was wrapped up in that unexpected goodbye. Martin was seeking new fortune (with some fame), but ended up uncovering past wounds he never realized were still in need of healing. They BOTH learn how to depend on themselves, but also the strength shown in being able to open oneself up to another even after all the ugly has been bared...and yes, there is ugly to share, but there is also glorious hope, humor, and potential for happiness still to come.
When I reached the end of my reading journey and while I wasn't ready to scale mountaintops to proclaim its wonder, I was pleasantly surprised. The paths the character's walked converged and diverged many times along the way, physically and emotionally, and while you can't hope initially for an attachment to form, by book's end it's easier to see it was never about the WE, but the HIM and HER rediscovering themselves; their connection or lack thereof was merely an addendum to which we were lucky to be privy to.
About the author...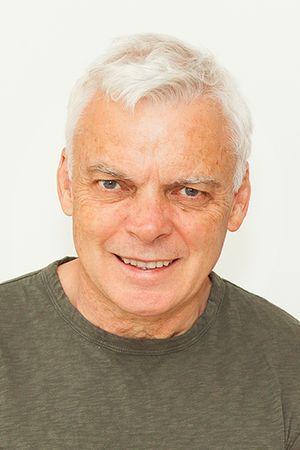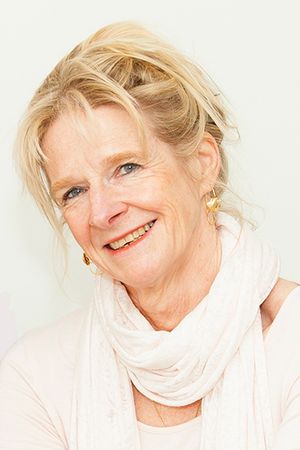 GRAEME SIMSION
is the author of the #1 bestseller
The Rosie Project
, which has been optioned for film by Sony Pictures, was a
Globe and Mail
Best Book of the Year and won the Australian Book Industry Association Book of the Year.
The Rosie Effect
was also a #1
Globe and Mail
bestseller, an instant
New York Times
bestseller and a
People
magazine Pick of the Week. Simsion's most recent novel,
The Best of Adam Sharp
, has also been optioned for film. This is his first novel co-written with his wife, Anne Buist. Follow him on Twitter @GraemeSimsion.
- - - - - - - - - - - - - - - -
ANNE BUIST is the chair of the Centre for Women's Mental Health at the University of Melbourne. She has over twenty-five years' clinical and research experience in perinatal psychiatry, and works with protective services and the legal system in family cases. Her novels featuring forensic psychiatrist Natalie King are Medea's Curse and Dangerous to Know. This is her first novel co-written with her husband, Graeme Simsion.
Special thanks to Libby at HarperCollins Publishers for the copy for review. (THANKS!) For more information on this title, the authors, or the publisher, feel free to click through the links provided above. This title celebrated its BOOK BIRTHDAY earlier this month via Williams Morrow Paperbacks, so be on the lookout for it on a bookstore shelf or virtual retailer of your choosing.
Until next time, remember...if it looks good, READ IT!