Hello, hello!
Welcome back to post number two for the day, here at Satisfaction for Insatiable Readers.
I TOLD YOU you were in for some BOOK BIRTHDAY fun, and I aim to please, so coming at you is our second celebrant of the day via Entangled Teen! It's the first title in a NEW Young Adult series from author Alyson Noel. She's no stranger to the genre, though this title does mark her return to it, and, from what I read, it's gonna cause a stir to say the least! Ladies and gents, prepare to get whisked away in the swirling winds of time as we explore between the pages of today's book of choice...
Stolen Beauty, Book 1
by
Alyson Noel
9781649371508
Entangled Teen
My life goes completely sideways the moment I meet the mysterious Braxton. Sure, he's ridiculously hot, but he's also the reason I've been kicked out of school and recruited into Gray Wolf Academy—a remote island school completely off the grid. I never should have trusted a face so perfect.
But the reality of why Gray Wolf wanted me is what truly blows my mind. It's a school for time travelers. Tripping, they call it. This place is filled with elaborate costumes and rare artifacts, where every move is strategic and the halls are filled with shadows and secrets.
Here, what you see isn't always what it appears. Including Braxton. Because even though there's an energy connecting us together, the more secrets he keeps from me, the more it feels like something is pulling us apart. Something that has to do with this place—and its darker purpose. It's all part of a guarded, elaborate puzzle of history and time... and I might be one of the missing pieces.
Now I have all the time in the world. And yet I can't shake the feeling that time is the one thing I'm about to run out of... fast.
~~~~~~~~~~~~~~~~~~~~~~~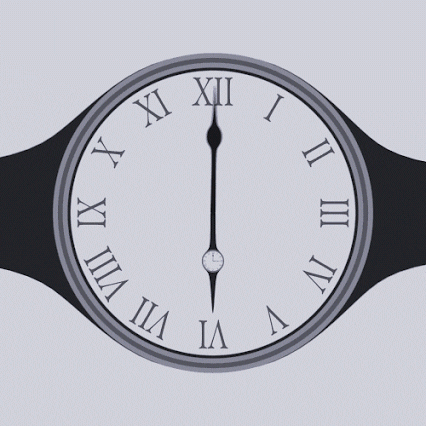 This. Story. Was. AMAZING!
Admittedly, it took me a trip or two (pun totally intended!) to wrap my mind around the ideas explored, and there is a lot of info on numerology, multiple timelines, and the like, but I got there, and even if I hadn't, I was glued to the page. I simply could not put it down. Between a unique leading lady that wanted to be anything but, a self proclaimed Queen B that would have movie stars envious of her acting abilities, a blue eyed Adonis that seemed equal parts humble and hot, yet oddly familiar from the start, I just could not break away!
I needed to know what was happening. I wanted to understand the bigger picture. I was desperate to see how everything would play out. I was on edge every time danger stepped nearer to Nat, and vice versa because don't be fooled; she's no shrinking violet. I had to be a spectator to the tragedy and the triumph. I wanted to be a comfort to her in her times of loneliness, and despair, when the whole world seemed to forsake her, and call everything and everyone into question. If I could traipse down the halls of Gray Wolf and get some answers, I SO WOULD HAVE, if not for Nat, but for myself! I still have so many things I want to know, want explained, want to understand, and yet...I can wait...at least until the next release because getting a chance to "trip" once again will be just as spectacular. I can FEEL it.
Though I hadn't read this author's work before, I can honestly say that I can see why she has the following she does. The writing was great, the world building spectacular, and the concepts explored left the reader feeling empowered, not talked down to. A book I'd highly recommend for Young Adult Fantasy fans of teenage years and beyond, and a series that I'LL be watching for the next release as eagerly as the rest. I wonder if Nat could catch a glimpse of what's to come for us....
~~~~~~~~~~~~~~~~~~~~~~~
About the author...
Alyson Noël is the #1 NYT best-selling author of many award-winning and critically acclaimed novels for readers of all ages.
With 9 NYT bestsellers and millions of copies in print, her books have been translated into 36 languages, sold in over 200 countries, and have topped the NYT, USA Today, LA Times, Publisher's Weekly, Wall Street Journal, NCIBA, and Walmart Bestsellers lists, as well as several international bestsellers lists.
She is best known for THE IMMORTALS series, THE RILEY BLOOM series, and SAVING ZOË, which was adapted into a movie now available on Amazon.
Born and raised in Orange County, California, she's lived in both Mykonos and Manhattan and is now settled in Southern California.
~~~~~~~~~~~~~~~~~~~~~~~~~~
Special thanks to
Riki
at Entangled Publishing for the eARC for review AND the spectacularly AMAZING book box that arrived with a print ARC and so many goodies! (THANKS!) For more information on these titles, the author, or the publisher, feel free to click through the links provided above. This title is AVAILABLE NOW, so click on over to your favorite online retailer or visit your local brick and mortar to snag your copy today!
Until next time, remember...if it looks good, READ IT!