Hi guys!
Welcome back to Satisfaction for Insatiable Readers.
Today, we celebrate the recent arrival of a SPECTACULAR addition to the Middle Grade Fiction arena and a WONDERFUL follow-up to all the adventure, magic, and heart found in Circus Mirandus. That's right! It's time to heed the call of pipes and drums, and gather under the big top once more for a show unlike anything on earth. Make room on your shelf for BOTH of these beauties as we explore between the pages of...
Circus Mirandus, Book 2
by
Cassie Beasley
9780525552635
Dial Books
About the book...
Micah Tuttle--magician in training--lives and works at Circus Mirandus alongside his guardian, the ancient and powerful Lightbender.
The circus is a place filled with dazzling fire shows, stubborn unicorns, and magicians from every corner of the world. And Micah is doing everything he can to prove he belongs there. When a dangerous enemy from the past threatens his new home, Micah will have to untangle the mystery of his own potent magic, and he'll have to do it fast. With trouble this deadly on its way, every magician will have to be ready to fight. Even the youngest.
Oh honestly guys, this book was so special! I enjoyed visiting Circus Mirandus once again oh so much, seeing old friends and making new ones throughout our journey, despite the inherent dangers that lie within. It was marvelous to see just how much Micah has changed in the little time he's been with this merry band of wonder makers, and though he still struggles with his particular brand of magic, he pursues everything with such heart, you can't help how much you believe that he will find what he so desperately desires.
We see a new side to beloved characters like the Lightbender (so he's human after all), and uncover the evil that lies in indifference (here's looking at you Starling). We learn that sometimes the most seemingly insignificant powers can pack the biggest punch. We discover that Ideas like Fish have a proper Moment when they meet their Someone, but the path they take to meet that destiny can me wide, varied, and improbable...but not impossible if only someone has enough heart. We cherish the moments revealed in memories while creating new ones with this cast of performers that may not change your life, but they will impact your heart.
Ladies and gents, girls and boys of all ages, if you are looking for your next grand adventure through the world of Middle Grade Fiction, this one is SO for you!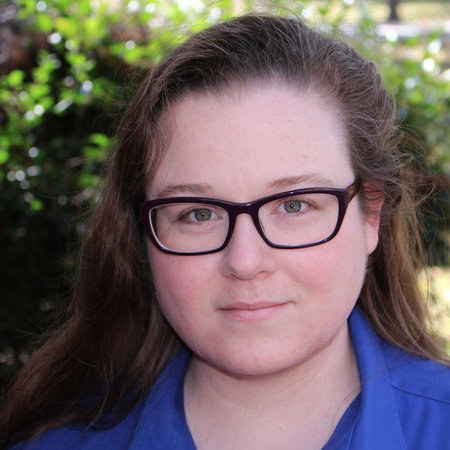 Cassie Beasley is from rural Georgia, where, when she's not writing, she helps out on the family pecan farm. She earned her MFA in Writing for Children and Young Adults at the Vermont College of Fine Arts. Circus Mirandus is her first novel. Follow her on Twitter @
beasleywrites
.
Special thanks to
Friya
at
Penguin Random House
for the chance to bring this tour to you as well as the ARC for review. (THANKS!) For more information on this title, the author, or the
publisher
, feel free to click through the links provided above. This title and its remarkable predecessor are available now via Dial Books, an imprint of Penguin Young Readers. Be sure to check out the rest of the tour as we celebrate this magical series!
Until next time, remember...if it looks good, READ IT!