Hi there!
Welcome back to Satisfaction for Insatiable Readers.
Today, we're joining a Rachel's Random Resources tour already in progress as we shine some BOOK HEADLIGHTS on a Children's Picture Book title ready and waiting to reveal the beauty in something many take for granted in the winter months. Curious? Ah, but you should be, because the simplicity of the act, combined with the illustrations will make it a story wee ones will want to pull out every winter season. So, if you're ready, get in a snowy frame of mind as we explore today's blog tour guest and ebook of choice...
The Dance of the Snow Tractors
Illustrated by
Shannon Wilvers
When we hear snowy day we imagine sledding, snow angels, and hot chocolate. Siena, who lives in Ottawa, also thinks of dance!
Why? Because, when the snow comes down the plows show up and perform what she calls the Dance of the Snow Tractors.
Join Siena on her porch with a mug of something warm and enjoy the show. You'll never see snow plows quite the same way again.
~~~~~~~~~~~~~~~~~~~~~~~~~~~~~~~~~~~~~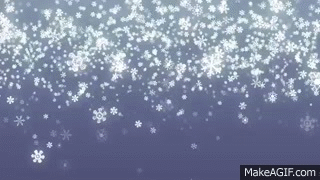 Leave it to a child to help us see things in a new way.
Most adults view winter precipitation as a hazard, something to be avoided at all costs, and a plague to their day. There's the driving, the delays, the COLD, and everything in between to deal with...unlike when you are a child. As a child, snow held more beauty because it meant snow days, sledding, winter walks, and snowball fights. It held MAGIC that can get lost in a grown-ups daily shuffle. In this story, we are reintroduce to that magic in a unique way. I mean, have you ever really thought about the "dance" that goes on between snowplows and salt trucks in their efforts to get those roads car worthy? Bet you didn't, but now you will and while at first it may seem strange, by story's end you'll see it in a new light because really, there's talent there where no one thought to look!
~~~~~~~~~~~~~~~~~~~~~~~~~~~~~~~~~~~~~
About the illustrator...
Shannon Wilvers is a Canadian illustrator who loves drawing things on her computer.
While she mostly draws and colours digitally, she also likes to experiment and play with different mediums such as watercolour.
In her spare time, she enjoys learning new things and watching cartoons.She is currently based in New Brunswick where she lives with her dog, Lucy.
~~~~~~~~~~~~~~~~~~~~~~~~~~~~~~~~~~~
Special thanks to Rachel at
Rachel's Random Resources
for the chance to bring this tour to you as well as the ebook for review. (THANKS!) For more information on this title, the author, this tour, or those on the horizon, feel free to click through the links provided above. This title is available now, so click on over to your favorite online retailer to snag your copy today! Be sure to check out the rest of the tour for more bookish fun.
Until next time, remember...if it looks good, READ IT!