Hi there!
Welcome back to Satisfaction for Insatiable Readers.

Today, we're playing host to a stop along the RABT Book Tours & PR promotion featuring a NEW title COMING SOON to a bookstore/virtual shelf near you! It's a work of Young Adult Fantasy and from the sound of things...should be rather interesting. So, if you're ready, let's get to today's title in the spotlight...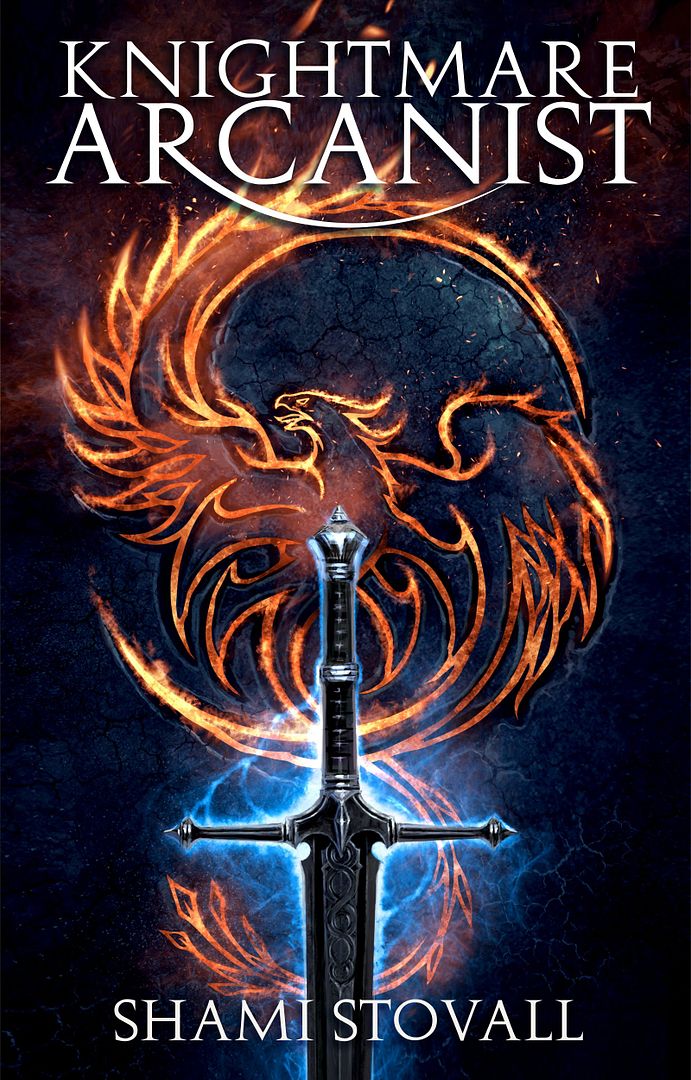 by
Shami Stovall
YA Fantasy
Capital Station Books
RELEASE DATE: June 18th 2019
About the book...
Magic. Sailing. A murderer among heroes.
Gravedigger Volke Savan wants nothing more than to be like his hero, the legendary magical swashbuckler, Gregory Ruma. First he needs to become an arcanist, someone capable of wielding magic, which requires bonding with a mythical creature. And he'll take anything—a pegasus, a griffin, a ravenous hydra—maybe even a leviathan, like Ruma.
So when Volke stumbles across a knightmare, a creature made of shadow and terror, he has no reservations. But the knightmare knows a terrible secret: Ruma is a murderer out to spread corrupted magic throughout their island nation. He's already killed a population of phoenixes and he intends to kill even more.
In order to protect his home, his adopted sister, and the girl he admires from afar, Volke will need to confront his hero, the Master Arcanist Gregory Ruma.
A fast-paced flintlock fantasy for those who enjoy How to Train Your Dragon by Cressida Cowell, Unsouled (Cradle Series) by Will Wight, and Percy Jackson and the Olympians by Rick Riordan.
~~~~~~~~~~~~~~~~~~~~~~~~~~~~~~~~~~~~
I threw down my sack of clothes. "Illia?" I trudged through the mud until I reached her side.
I glanced up. A bright white creature sat perched on a crimson branch, sticking out like snow in the dead of summer. It wasn't a squirrel—it appeared more like a ferret—with brilliant blue eyes and silver stripes down its back.
Illia got to her feet, her dress half-covered in brown grime.
"Is that a mystical creature?" Lyell asked as he walked over. Well, he wasn't really walking. He lifted his leg high with each step, making sure his foot came out of the thick water before moving forward. At one point his boot got sucked off his foot, and he struggled to find it with a sneer on his face. "I can't believe it. A mystical creature here, of all places?"
"Hello," Illia called up to the white ferret. "My name is Illia. What's yours?"
The tiny creature, no bigger than my forearm, tilted its head from side to side. At first, I didn't think it would respond. Then it rubbed at its face like only rodents could and replied, "Are human parents trying to kill off their children through negligence nowadays? You three really shouldn't be here unsupervised."
Although he spoke with an air of sophistication, his squeaky little voice made it hard to take anything he had to say seriously. I stifled a laugh.
"Volke and I are adults," Illia said. "But not Lyell. He was just going home. Right, Lyell?"
"What?" Lyell said once he reached us. "Why would I go home now? Do you see that? It's a mystical creature! In the flesh!"
"Yeah. Maybe you should hurry home and report it to your father."
"What? N-no!" He straightened himself and then glanced up at the ferret. "Bond with me, creature. I'm a member of the Ren family. I'm educated, talented, and my brother is already an arcanist."
"I won't bond with a child," the ferret said.
The ferret shook his head. "No exceptions."
It didn't surprise me. Mystical creatures became more like the person they bonded to, and children often haven't grown into their true selves yet. Plus, no one wanted to become immature or childish, so most mystical creatures waited to bond with individuals only after their coming of age. Lyell still had a couple years to go.
Knowing the ferret wouldn't bond with him also sent a flood of relief through my body. The last thing I wanted was to lose another arcanist opportunity to the Ren family.
"I want to bond with you," Illia said, completely ignoring Lyell's incredulous look. "I think we would be perfect together."
The ivory ferret rubbed at his nose. "Bond with you, huh?"
"Hm. I see." He bounded to the edge of the branch and hopped up and down. "While I want nothing more than to leave this wretched mire, I can't just bond with any ol' random person."
Illia glanced around and then cocked her good eyebrow. "Well, I'm not just anyone. I'm the talented individual who discovered your whereabouts. I'm your rescuer."
The ferret chirped as he hopped. But then he stopped and stroked his tiny chin with one of his paws. "I suppose you did find me. Though, to be fair, I was heading out of the mire myself. Finding me doesn't prove much. Oh, I know! We'll have a ceremony of worth. It's only proper, after all. You have to prove yourself to me."
"Anything," Illia replied.
The ferret bounded across the branch again, his run a mix of jumping and scurrying. Then he stopped at the far end of the limb—the closest he could get to Illia, though he was still three feet above her head—and he stared down with a rodent smile.
"But how shall I determine your worth?" he asked. "I don't want to watch you parade around in the mud. Physical feats aren't as impressive to me as wits and cunning. Oh! I have an idea. We should have a contest of character. You should impress me with tales of your past."
~~~~~~~~~~~~~~~~~~~~~~~~~~~~~~~~~~~~~~
About the author...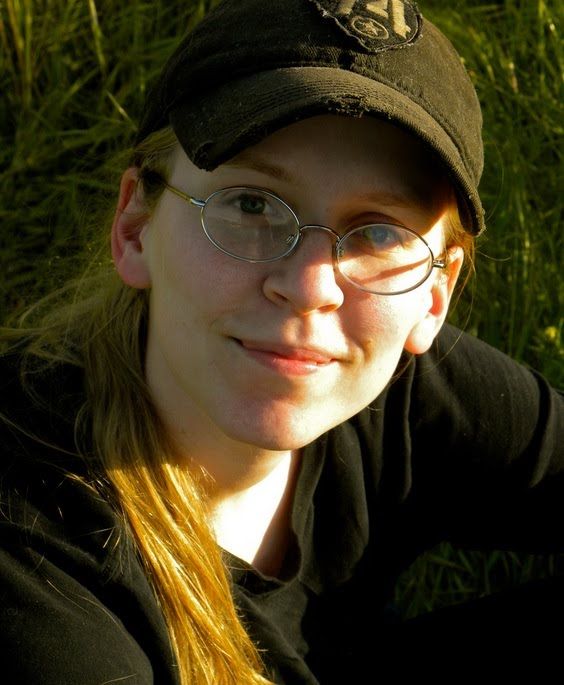 Shami Stovall relies on her BA in History and Juris Doctorate to make her living as an author and history professor in the central valley of California. She writes in a wide range of fiction, from crime thrillers to fantasy to science-fiction. Stovall loves reading, playing video games, entertaining others with stories, and writing about herself in the third person.
~~~~~~~~~~~~~~~~~~~~~~~~~~~~~~~~~~~~
UP FOR GRABS...
(1) $25 AMAZON GIFT CARD!
~~~~~~~~~~~~~~~~~~~~~~~~~~~~~~~~~~~
Until next time, remember...if it looks good, READ IT!