Hi there!
Welcome back to Satisfaction for Insatiable Readers

Today, we're joining RABT Book Tours & PR for a stop along their current promotion featuring a Chick-Lit title you're gonna want to add to your summer reading lists stat WITH the promise of more to come! Yes, my friends, it's the first installment in a planned FIVE BOOK series entitled The Lonely Spinsters Club, and while that title might give you pause, trust me...it'll be worth the exploration! So, if you're ready, let's get this party started! Cue the tantalizing music as we welcome today's blog tour guest and ebook of choice....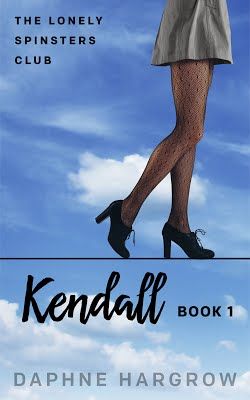 The Lonely Spinsters Club, Book 1
by
Daphne Hargrow
Romantic Comedy, Chick-Lit
Date Published: May 15, 2018
About the book...
She doesn't have time for a relationship, but maybe she could swing a one-night stand. After all, he's just a stripper, so no need to worry about the future... or a broken heart.
Kendall has it all: a soaring law career, a bank account filled with cash, and an apartment overlooking the Chicago River. Her life couldn't get any better; at least that's what she thinks before she hosts a bachelorette party for her younger cousin, Ruthie.
What starts out as a low-key soiree quickly turns into an evening of debauchery when two strippers show up unexpectedly. During their act, Kendall can't keep her eyes off the dark and stoic Giovanni. Fueled by too many Moscow Mules and ignited by the male form, her suppressed desire smolders.
With the prodding of her older cousin Freya, Kendall pursues a one-night stand with Gio. But when she realizes she wants more, Kendall is forced to reexamine her priorities as well as her lifelong definition of success.
Kendall's story is the first installment of the five-book romantic comedy series THE LONELY SPINSTERS CLUB.
Honestly, it was a great read from start to finish! You can't help but love our girl Kendall. She lives her life, chases her goals, and tries not to worry what others say or think about her...but deep down, she wants to make her family happy, just on her own terms...and alas, love has taken a backseat to her ambitions. Well it DID at least...guess it just takes that one to spin things in another direction, although the direction events take for Kendall are most definitely unexpected. Anywho, as I said, I really felt she was a great leading lady, oh and yeah, I'm there with her on the terminology thing (you know if you've read it! )...LOL! When life starts turning from lemonade to lemons, she struggled to change (who wouldn't? ), but eventually finds her own path while satisfying her heart. You see? Women CAN have it all.
Oh, and I'd be remiss if I didn't mention Gio with more than an obscure passing nod. He was certainly more than what he seemed at first glance, even if there wasn't really anything he could physically hide behind at first gland...*ahem*...but that's not to say that our attractive man of many talents was without flaws. He had a chip on his shoulder from a past hurt which made him somewhat blind to Kendall's stresses. He also had an unwillingness to let anyone truly in, which certainly makes things in the heart department more challenging, but that's not to say he didn't fight it...eventually...and in the mean time, we were treated to a feast for the eyes AND heart.
All in all, it was fun to be an honorary member of the Lonely Spinsters Club, fantabulous to see the "president" of said club get booted from her position, and wonderfully fulfilling to know that there's more to come. Can't wait to see what the author has in store for the other members...especially after some things that happened! Surprisingly, it does bring to mind what could be a weightier question...could YOU do it? Could you date a stripper/dancer? Reading recommendation for those that love a bit of humor in their romance, or are looking for a light yet curiously fun read for a summer day.
About the author...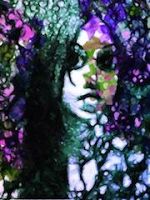 Daphne Hargrow is a romance writer, avid reader, and novice yogi. She has also published a few young adult novels under a different name. When Daphne is not writing, thinking about writing, or reading about writing, she watches YouTube conspiracy videos and dreams of the day when she, too, can join the ranks of the Illuminati.
UP FOR GRABS...
(1) SIGNED PAPERBACK EDITION OF
Kendall by Daphne Hargrow!
Special thanks to
Cami
at
RABT Book Tours & PR
for the chance to bring this tour to you as well as the ebook for review. (THANKS!) For more information on this title, the series, the author, this tour, or
those on the horizon
, feel free to click through the links provided above. Be sure to check out the rest of the tour for more bookish fun!
Until next time, remember...if it looks good, READ IT!