Hi there!
Welcome back to Satisfaction for Insatiable Readers.
Today, we're joining TLC Book Tours for a stop along the
first portion of their three part tour
featuring the next release from author Susan Mallery. If it's not already on your radar, MAKE ROOM because it sounds like another MUST READ...which I'll be telling you more about next week, stay tuned! Anywho, back to the matter at hand. Today's stop is going to highlight the pending release via HQN Books AND give you a taste of the novel with a SPECIAL EXCERPT! Ready...set...READ!
by
Susan Mallery
HQN
About the book...
Life is meant to be savored, but that's not easy with no family, limited prospects and a past you'd rather not talk about. Still, Callie Smith doesn't know how to feel when she discovers she has a brother and a sister–Malcolm, who grew up with affection, wealth and privilege, and Keira, a streetwise twelve-year-old. Callie doesn't love being alone, but at least it's safe. Despite her trepidation, she moves into the grand family home with her siblings and grandfather on the shores of Lake Washington, hoping just maybe this will be the start of a whole new life.
But starting over can be messy. Callie and Keira fit in with each other, but not with their posh new lifestyle, leaving Malcolm feeling like the odd man out in his own home. He was clever enough to turn a sleepy Seattle mail-order food catalog into an online gourmet powerhouse, yet he can't figure out how to help his new sisters feel secure. Becoming a family will take patience, humor, a little bit of wine and a whole lot of love. But love isn't Malcolm's strong suit…until a beautiful barista teaches him that an open heart, like the family table, can always make room for more.
In this emotional, funny and heartfelt story, Susan Mallery masterfully explores the definition of a modern family—blended by surprise, not by choice—and how those complicated relationships can add unexpected richness to life.
Amazon
|
Books-A-Million
|
Barnes & Noble
~~~~~~~~~~~~~~~~~~~~~~~~~~~
~~~ EXCERPT #12 ~~~
MONDAY MORNINGS WERE CALLIE'S FAVORITE TIME OF the week. From eight until eleven, she could be anyone she wanted. A princess, an astronaut, or just some housewife filling a few empty hours. The cats at the shelter didn't care about anything but the fact that Callie changed out their litter boxes then spent time brushing them.
There was no way she could have a pet herself, but working at the shelter allowed her to get a little feline love in her life. There were plenty of head butts and purrs, as if the cats were thanking her for what she'd done.
When she'd first applied to volunteer, she'd been delighted not to find the ever-present felon question on the application. She'd taken the orientation class and had offered to clean out litter boxes. Not glamorous work, but satisfying all the same.
She liked coming in and finding out one of the older cats had finally found a good home. She was happy to work with the more crabby residents, taking extra time with them. On the first Monday of every month, she carefully slipped a twenty-dollar bill into the volunteer collection can by the locker room. It wasn't much, but it was a significant part of her weekly spending money and the most she could do.
When Callie finished her shift, her T-shirt was covered in cat hair and she had an impressive scratch on her arm from a new kitty. He might be upset now, she thought as she washed her hands before leaving, but if he was still around next week, she would win him over.
She signed out, then started for the bus stop. She'd barely made it halfway across the parking lot when she became aware of a sleek black car keeping pace with her.
The vehicle was too nice to belong to the kind of criminal who would want to steal her battered secondhand backpack and there were plenty of people around should she want to scream and run. Even if she got abducted, someone would probably capture it on video.
With that not-very-comforting thought uppermost in her mind, she stopped, turned to the vehicle, put her hands on her hips and yelled, "What do you want?"
The car came to a stop beside her and a woman in her midthirties rolled down the window. She was well dressed and looked concerned.
"Oh, crap. I scared you, didn't I? I'm sorry. I was on the phone with my kid who's trying to convince me he's sick enough that he can't take his history test and I totally wasn't paying attention. I'm the worst. I'm sorry. Are you Callie Smith?"
Callie relaxed. "Who are you?"
"Shari Martin. I'm a lawyer." The dark-haired woman grinned. "I stopped working to have kids and let me just say, getting back into the real world isn't easy. Word to the wise, don't do it. Children are not worth the trouble." She shook her head. "Look, there I go again. This conversation isn't about me at all."
Shari got out of her car and handed Callie a business card. "I really am who I said I am. I need to talk to you. Can I buy you a cup of coffee?"
Callie's radar went on alert, even as she told herself she'd done nothing wrong. She'd served her time, lived in the halfway house the exact number of days she was supposed to, filled out all the paperwork and didn't have so much as a jaywalking ticket.
Shari's friendly expression softened. "Your grandfather on your father's side. He's been looking for you, hon. I'm hoping he's found you."
Callie felt her legs go weak. "That's not possible. There is no…"
No father? Of course there was a father—she hadn't hatched—but what she knew about him was sketchy at best.
Her mother had met a charming salesman at a convention. She'd been one of the models, as much on display as the product she was selling. Jerry Carlesso had walked over, smiled and introduced himself. According to Callie's mother, that had been the end of it. She'd fallen wildly, madly in love. Three months later, she'd turned up pregnant and Jerry had taken off.
He hadn't wanted anything to do with his daughter. He'd sent child support on and off, had never visited. Callie knew next to nothing about him. As for a grandfather, there was no way.
"I don't know what you're talking about," she said firmly, raising her chin.
"So the name Jerry Carlesso doesn't mean anything to you?"
Callie had a bad feeling her expression gave her away.
Shari nodded toward her car. "There's a nice little place about three blocks from here. We'll have coffee and split a Danish. That way neither of us have to count the calories. I'll talk, you'll listen, then you can make up your mind about what you want to do."
Callie thought about how she finally had her life together. Okay, things weren't great, but she was doing fine. She was saving money, working her jobs and in time, she would figure out how to be more than what she was with the albatross of her conviction hanging around her neck. She didn't need anyone, ever. That had become her rule to survive. She was completely and totally on her own.
Only when Shari held open the passenger door, she found herself walking toward the car. Before she could get her scrambled thoughts together, they were pulling out on the street and then it seemed silly not to go in and get coffee and a Danish and hear Shari out.
~~~~~~~~~~~~~~~~~~~~~~~~~~~~~
About the author...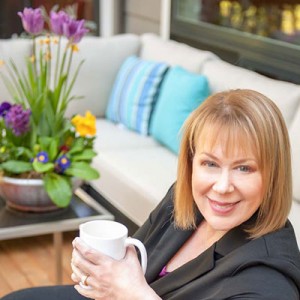 Susan Mallery is the #1 New York Times bestselling author of books about the relationships that define women's lives—romance, friendship, family. With compassion and humor, Susan keenly observes how people think and feel, in stories that take readers on an emotional journey. Sometimes heartbreaking, often funny, and always uplifting, Susan's books have spent more than 200 weeks on the USA Today bestsellers list, thanks to her ever growing legions of fans.
Critics, too, have heaped praise on "the new queen of romantic fiction." (Walmart) Booklist says, "Romance novels don't get much better than Mallery's expert blend of emotional nuance, humor, and superb storytelling," and RT Book Reviews puts her "in a class by herself!"
Although Susan majored in Accounting, she never worked as an accountant because she was published straight out of college with two books the same month, January of 1992. Sixteen prolific years and seventy-four books later, she hit the New York Times bestsellers list for the first time with Accidentally Yours in 2008. She made many appearances in the Top 10 before (finally) hitting #1 in 2015 with Thrill Me, the twentieth book in her most popular series, the Fool's Gold romances, and the fourth of five books released that year.
Susan lives in Seattle with her husband, two ragdoll cats, and a tattletale toy poodle. Her heart for animals has led Susan to become an active supporter of the Seattle Humane Society. Animals play a big role in her books, as well, as she believes they're an integral component to a happy life.
Website
|
Facebook
|
Twitter
~~~~~~~~~~~~~~~~~~~~~~~~~~~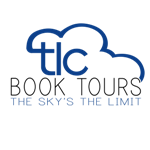 Special thanks to
Lisa
at TLC Book Tours for the chance to bring this promotion to you. (THANKS!) For more information on this title, the author, the publisher,
THIS TOUR
, or those on the horizon, feel free to click through the links provided above. This title is set to celebrate its BOOK BIRTHDAY July 10, 2018 via HQN, so mark your calendar or pre-order your copy today! Be sure to check out the rest of the tour for more exclusive excerpts and then tune in for the review tour to see just how the adventures between the pages went!
Until next time, remember...if it looks good, READ IT!