Hi there!
Welcome back to Satisfaction for Insatiable Readers.
Today, we're shining the book spotlight on a title that if you haven't already read, and you're a book fan...which come on, we all know you are...you're gonna want to run out and get a copy ASAP! Don't believe me? Just wait. The book of the moment is categorized under several genres, though most often found in Non Fiction Humor, or Graphic Novels. The artwork will be something you're familiar with if you find yourself on social media, and though that could make it too known, it won't be...just trust me. It will also be something you find yourself in, as in whoa, that's me, because let's face it...book love is a universal thing! So, get ready...get set...here we go...
by
Debbie Tung
9781449494285
Andrews McMeel Publishing
Bookworms rejoice! These charming comics capture exactly what it feels like to be head-over-heels for hardcovers. And paperbacks! And ebooks! And bookstores! And libraries!

Book Love is a gift book of comics tailor-made for tea-sipping, spine-sniffing, book-hoarding bibliophiles. Debbie Tung's comics are humorous and instantly recognizable—making readers laugh while precisely conveying the thoughts and habits of book nerds. Book Love is the ideal gift to let a book lover know they're understood and appreciated.
Just one of the MAGICALLY AWESOME AND ACCURATE
illustrations/pages in this book!
Honestly, this is a book MADE for book lovers.
It will capture your heart, your mind, your very essence, with the turn of every page. It celebrates the love we share for books, reading, and the written word in every panel...showcasing the fabulosity that it is to be a true book lover. Get ecstatic at the arrival of your newest MUST READ? It's here. Bring a book with you no matter where you're going JUST IN CASE? It's here. Think reading is the absolute BEST ACTIVITY no matter what the weather, day, or time of year? It's here. Trust me, I started reading it in company and I as all...
oh, you have to see this...
or...
hey, look at this one!
It was getting to the point I was just going to have them the book because yeah, every page was share worthy. Every page reminded me of myself, or my bookish friends...and I bet it will do the same for you.
📚 📚 📚 📚 📚 📚
About the author...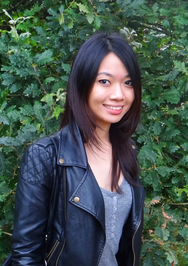 Deborah "Debbie" Tung
is a cartoonist and illustrator from Birmingham, England. Her comics are based on simple everyday life moments and her love for books and tea. She currently lives in Birmingham, UK, with her husband.
Special thanks to me, myself, and I for deciding to purchase this little beauty from my local Books-A-Million store. I didn't go in for it specifically, but once I laid eyes on it, there was no way I was leaving without it. This title is available now via Andrews McMeel Publishing. For more information on this title, the author, or her other works, feel free to click through the links provided above.
Until next time, remember...if it looks good, READ IT!