HI there!
Welcome back to Satisfaction for Insatiable Readers.
Today, we're playing host to a stop along the Penguin Young Readers tour getting YOU ready for an upcoming release you don't want to miss. It's author Cassie Beasley's follow up to the splendiferous Circus Mirandous and if you haven't read it, you truly don't know what you are missing. Here's a quick peek behind the circus tent to get you better acquainted...
by
Cassie Beasley
9780525428435
Dial Books
About the book...
Do you believe in magic?
Micah Tuttle does.
Even though his awful Great-Aunt Gertrudis doesn't approve, Micah believes in the stories his dying Grandpa Ephraim tells him of the magical Circus Mirandus: the invisible tiger guarding the gates, the beautiful flying birdwoman, and the magician more powerful than any other—the Man Who Bends Light. Finally, Grandpa Ephraim offers proof. The Circus is real. And the Lightbender owes Ephraim a miracle. With his friend Jenny Mendoza in tow, Micah sets out to find the Circus and the man he believes will save his grandfather.
The only problem is, the Lightbender doesn't want to keep his promise. And now it's up to Micah to get the miracle he came for.
This was such an AMAZING read.
Honestly, I didn't know what I was missing.
I remember seeing this when it first came out, it even made the school reading lists in my area, and while the title gave me pause, and the cover caught my eye, I never picked it up. Bad reader, BAD! Unbeknownst to me, there was a magical world inside with stories to be shared, adventures to be had, awful truths to be revealed, tears to be shed, and hearts to be mended. I almost broke down several times when Grandpa Ephraim and Micah were together. Each conversation, each revelation, I could feel what was coming, sense the pulling away, and the inevitable approaching, and yet, much like Micah, I HOPED, I crossed my fingers, I BELIEVED. The tragic histories we end up privy to are beyond measure, but it also teaches valuable lessons of humility, appreciation, the blessings of giving back, and the power of belief.
It's a wonderful read for the Middle Grade set and beyond, filled to the brim with promise, hope, mystery, and an underlying vein of love that will never die.
About the author...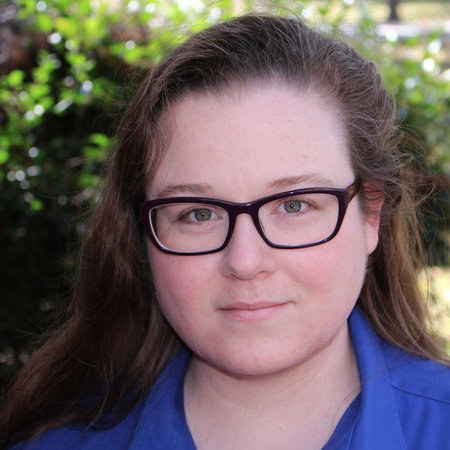 Cassie Beasley
is from rural Georgia, where, when she's not writing, she helps out on the family pecan farm. She earned her MFA in Writing for Children and Young Adults at the Vermont College of Fine Arts.
Circus Mirandus
is her first novel. Follow her on Twitter @
beasleywrites
.
Acts to See at

C

i

r

c

u

s

M

i

r

a

n

d

u

s
1. The Man Who Bends Light aka The Lightbender
Top of our list is the "big" man himself. Whatever name he goes by, he is a master of his craft and while all that acclaim could go to someone's head, rest assured this one has his heart in the right place. It may not always seem like it, especially when a particular ailing grandfather's miracle comes into play, but trust me when I say, all will be revealed. He performs his magic for all the children that are called to this miraculous circus to entertain, enchant, and help preserve the belief in all the things that could be that reside just this side of impossible.
2. Big Jean
It may sound like a rather large person that would be viewed as a spectacle, but this Big Jean is actually a SUPER INTELLIGENT elephant! I know, right?! Seriously, she can complete professor level math problems, sing songs, school you on Peru, and her latest skill gathered, knot tying. Now, I wonder where she picked THAT one up? Beyond the smarts packed in this pachyderm, she's got the biggest heart (no pun intended), and knows just when a well timed bath can whisk worries away, or at least take a worried mind off things.
This lively and colorful Circus Mirandus member creates poultices and potions for various purposes. Try saying THAT five times fast! She may look out of place among circus performers, but don't be fooled by her little gypsy style cart; her skills are just as magical. If you happen upon her on your next visit, you might ask her about her special made teas. I've heard they really put a spring in your step! Just ask the Tuttles...
Though lower on my list, it's certainly not any less magical. I mean, true...this is where Big Jean calls home within the circus, but there are SO MANY OTHER magical creatures within its boundaries, you'd be selling yourself short if you passed this by. My favorite? Oh, well, it has to be the newest arrival...a baby unicorn! I mean if you're going to go all out magical creatures wise, what could be a better addition to your animal brood?! Just remember, if your belief in things falters, watch out for Bibi...he's been known to be a bit long in the tooth with doubters.
5. The Amazing Amazonian Birdwoman
Once upon a time, there was a girl who not only could fly, but could interact, talk to, and pretty much control all the feathered friends she encountered. She discovered her skill quite by accident, but it served her well, and for many years, she was a beloved performer at Circus Mirandus. One day, things just weren't as satisfying as they were previously and the birdwoman took the stage for the last time...and what a show it was. Although not a high rating member of this magical troupe, her shows (while they lasted) were no less magical than all the others, so I simply had to include it for posterity.
Special thanks to
Friya
at
Penguin Random House
for the chance to bring this tour to you as well as the copy for review. (THANKS!) For more information on this title, the author, or the
publisher
, feel free to click through the links provided above. This title is available now (with BOOK TWO COMING SOON!) via Dial Books, an imprint of Penguin Young Readers. Be sure to check out the rest of the tour as we celebrate the first and relish the next installment in this magical series!
Until next time, remember...if it looks good, READ IT!