Hi there!
Welcome back to Satisfaction for Insatiable Readers.
Today, we're joining a
TLC Book Tour
already in progress starring a Thomas Nelson release that easily fits in both the Historical and Christian Fiction genres. It's the latest from a new-to-me author, but it's not her first time round the block, as she's penned several award-winning works already. If you've made her acquaintance before, great...if not, grab your wish list because you might just want to add today's featured title to it.
Now, today's post is a little different in that the SPOTLIGHT itself is combined with YOUR CHANCE TO WIN. Sort of a two for one combo, if you will. Are you ready? Are you SURE? Okay, here goes. PART ONE...read all about it...
Treasures of Surrey Series, Book #3
by
Sarah E. Ladd
Thomas Nelson
About the book...
Could losing everything be the best thing to happen to Annabelle Thorley?
In the fallout of her deceased father's financial ruin, Annabelle's prospects are looking bleak. Her fiancé has called off their betrothal, and now she remains at the mercy of her controlling and often cruel brother. Annabelle soon faces the fact that her only hope for a better life is to do the unthinkable and run away to Fellsworth, the home of her long-estranged aunt and uncle, where a teaching position awaits her. Working for a wage for the first time in her life forces Annabelle to adapt to often unpleasant situations as friendships and roles she's taken for granted are called into question.
Owen Locke is unswerving in his commitments. As a widower and father, he is fiercely protective of his only daughter. As an industrious gamekeeper, he is intent on keeping poachers at bay even though his ambition has always been to eventually purchase land that he can call his own. When a chance encounter introduces him to the lovely Annabelle Thorley, his steady life is shaken. For the first time since his wife's tragic death, Owen begins to dream of a second chance at love.
As Owen and Annabelle grow closer, ominous forces threaten the peace they thought they'd found. Poachers, mysterious strangers, and murderers converge at Fellsworth, forcing Annabelle and Owen to a test of fortitude and bravery to stop the shadow of the past from ruining their hopes for the future.
~~~~~~~~~~~~~~~~~~~~~~~~~~~~~~~~~~~~~~~~~~~~
Got it?
Are you SURE?
Okay...I'm trusting you.
Now for PART TWO!
Considering what you just read above,
take another look at the picture below...
...now, tell me...
...what do YOU think SHE'S thinking?
For a chance to win a copy of this very title,
share your answer in the comments below
AND fill out the Rafflecopter form!
Open to US/Canada residents; no P.O. Boxes, please.
Entries accepted 05/24/17 through 05/31/17. Winner will have 48 hours to reply; if not received in the given timeframe, a new winner will be chosen.
~~~~~~~~~~~~~~~~~~~~~~~~~~~~~~~~~~~~~~~~~~~~
About the author...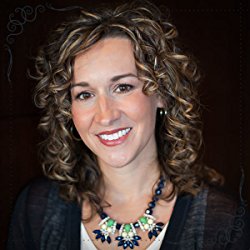 Sarah E. Ladd
has always loved the Regency period — the clothes, the music, the literature and the art. A college trip to England and Scotland confirmed her interest in the time period and gave her idea of what life would've looked like in era. It wasn't until 2010 that Ladd began writing seriously. Shortly after, Ladd released the first book in the Whispers on the Moors series. Book one of the series, The Heiress of Winterwood, was the recipient of the 2011 ACFW Genesis Award for historical romance.
~~~~~~~~~~~~~~~~~~~~~~~~~~~~~~~~~
Special thanks to Lisa at
TLC Book Tours
and the
Thomas Nelson
team for the chance to participate in this promotion. (THANKS!) For more information on this title, the author, the
publisher
,
THIS TOUR
, or those on the horizon, feel free to click through the links provided above. This title is available now via Thomas Nelson, so be on the lookout for it on a bookstore shelf or virtual retailer of your choosing.
Until next time, remember...if it looks good, READ IT!